Lin Qi, 39, was the chairman and chief executive of games developer Yoozoo, best known for the Game of Thrones: Winter Is Coming strategy game.
The Shanghai police statement pointed to one of Mr Lin's colleagues - identified only by his surname Xu - as the main suspect.
Mr Lin was believed to have a net worth of around 6.8bn yuan (US$1.3bn, £960m), according to the Hurun China Rich List.
Many employees and ex-employees gathered outside Yoozoo's office on Friday to mourn his death.
Who was Lin Qi?
The businessman was a star of China's lucrative gaming market and had also made a foray into film production.
He founded Yoozoo in 2009 and successfully led the company through a period where the gaming industry saw substantial changes towards mobile gaming.
The company also issued an emotional statement on its official Weibo microblog.
"Goodbye youth," it said, adding, "We will be together, continue to be kind, continue to believe in goodness, and continue the fight against all that is bad."
The post attracted thousands of comments while the topic has been viewed more than 290 million times on Weibo.
Many of the tributes featured calligraphy as Mr Lin was an avid calligrapher along with being a poetry enthusiast.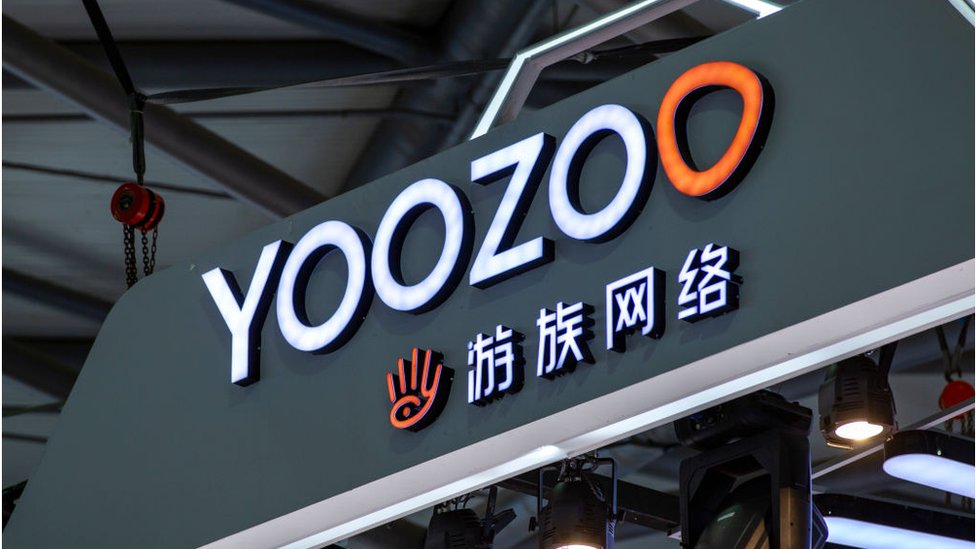 Was he poisoned?
Details are scant but Mr Lin is believed to have been poisoned, based on police statements.
Yoozoo released its own statement, saying Mr Lin had admitted himself to hospital after feeling unwell but was in a stable condition.
Things took a dramatic turn on Friday when the company announced its founder had died.
According to local media reports, the person in custody could be Xu Yao, who heads Yoozoo's movie production arm.
There was also some speculation among local media that Mr Lin had been poisoned via aged pu'er tea, a fermented Chinese drink.
What is Yoozoo?
Apart from its Game of Thrones game, Yoozoo is also the co-publisher of Supercell's smash-hit game Brawl Stars along with China's Tencent Holdings.
The company is also known for its connection with the Chinese sci-fi novel Three-Body Problem as it holds the rights for its film adaptation.
But its expansion into the motion picture business wasn't as successful as the company had hoped and the project to adapt the book into six films by Yoozoo Pictures never took off.
In September, it granted US streaming platform Netflix the right to adapt the sci-fi novel for television.
The book is the first instalment of the trilogy Remembrance of Earth's Past by writer Liu Cixin and has received critical acclaim, counting both former US President Barack Obama and Facebook chief Mark Zuckerberg among its fans.
SOURCE:BBC
What do you think?
Leave comment!